Discovery:
Promoting and improving discoverability in interactive systems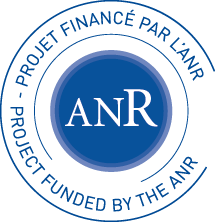 Open positions
We are looking for prospect Master interns and PhD candidates to collaborate with us starting in 2021. Flick us an e-mail if you know that you will be looking for one of these positions and are interested in joining the Loki research group
How to apply?
If you want to inquire for possible positions, simply send us an e-mail explaining who you are and why you want to join us. In your e-mail, please include:
A short statement of your research interests,
A recent CV, with list of previous HCI publications (and links to the full-texts)
At least one reference (two if you are interested in a post-doc) who can write a recommendation letter for you
Why joining us in the Loki group at Inria Lille - Nord Europe / CRIStAL?
You would join the Loki research group (joint research group between Inria and CRIStAL) whose research aims at producing original ideas, fundamental knowledge and practical tools to inspire, inform and support the design of human-computer interactions.
The LOKI research group is located in the Lille - Nord Europe Inria research center, located in the Lille area. Lille is at the northern tip of France and its metropolitan area is the 5th biggest in France. At the crossroads of northern continental Europe and thanks to its Eurostar train station, it is 35 minutes away from Brussels, 1 h away from Paris and 80 minutes away from London. With four international airports (including Paris Charles de Gaulle and Brussels Zaventem) less or around one hour away by bus or train, it is of easy access from virtually anywhere in the world. A survey recently declared Lille as the french city offering the best salary/cost of living ratio. Lille is the third-biggest student city in France after Paris and Lyon, and in 2013, the University Lille 1 had more foreign students than any other university in the country. Overall, Lille is a very enjoyable city with a nice old city centre with lots of typical bars and restaurants.